As is our custom, this semiannual correspondence is intended to keep you abreast of developments in estate and elder law. The following is a brief summary of noteworthy developments since our last communication
Although we're still working on the finishing touches, we have fully moved our former Farmington Hills location to our new Farmington headquarters.
In this issue: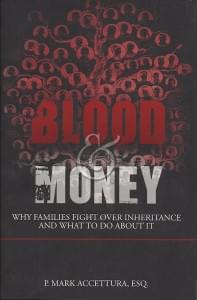 P. Mark Accettura
P. Mark Accettura was quoted in the July/August 2018 issue of the AARP Bulletin in an article by Jane Bryant Quinn titled "Juggling Estate Decisions: With a stepfamily, try not to split heirs." Ms. Quinn also referenced Mark's book Blood and Money, causing a spike in book sales.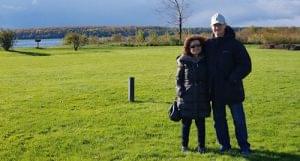 Sam Hurwitz
Sam attended the annual fall Elder Law and Disability Rights Section conference on Mackinac Island from October17th through the 19th. Conferences like these, and our membership in the Elder Law Section of the State Bar of Michigan, help us stay abreast of changes in this very fluid area of the law.
Carolyn MacMillan
Our long-term colleague, Carolyn MacMillan, owner of Senior Care Management Solutions of Michigan, LLC has opened an office in our new Farmington location. Carolyn is a licensed social worker and geriatric care manager. She specializes in assessing and evaluating seniors and helping them find appropriate housing whether that is in their own home, assisted living and, where appropriate, nursing homes. Carolyn's services are a great hands-on addition to the elder law component of our practice. Carolyn's website is www.seniorcmsolutionsmi.com and she can be reached by email here.
Carolyn and her company are a separate legal entity and are not legally affiliated with Accettura & Hurwitz.
---
This Newsletter is considered general information and is not intended to constitute individual legal advice. Please contact us if you think the information herein impacts you directly. We look forward to speaking with you soon.